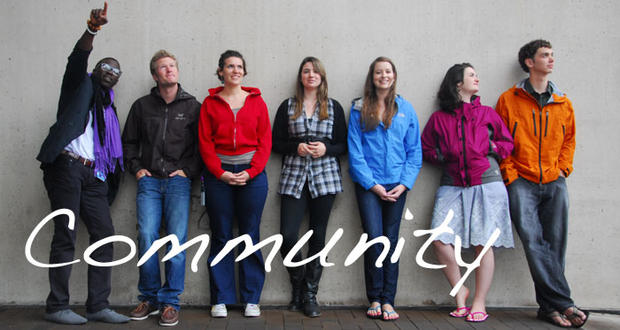 ---
Compassion Group Network
Proudly Presents
Skills for Change Northern Ireland
---
So what is Skills for Change Northern Ireland:

The initiative is focused on developing former drug addicts and criminal offenders constructively and realistically back into main stream society. The project uses a mentored and supervised step by step module based approach to learning new skills for life, living and employment set at the students pace in a practical and socially relational setting to do our best to ensure success.
Home Skills & Living:
The basic structure of society is the unit of the family where values, mindsets for thought, language, communication, culture, trust and the traditions of the family blood line are picked up by a person from at base level their parents, siblings, wider family and outer social group.
It is in the family that we are taught skills such as cooking, changing a plug, budgeting and financial planning, shopping, putting up a wooden fence and other things for basic life with skills for life being passed on from generation to generation.
In this we are learning thinking patterns such as attitudes to people, prejudices, dealing with confrontation, attitudes to school and education which all combined gives us an image of who we think we are in our own eyes and the eyes of others in our family, social group, school and even place of work.
Many former offenders and drug users come from a variety of backgrounds and have committed crimes and become dependent on drugs both legal and illegal for various reasons. Many times if for example a person had no male 'Father Figure' in their lives they would have possibly had no one to teach them skills such as traditionally painting, repairing the car, cutting a piece of wood, changing a plug or changing a washer on a water tap. Similarly if a young person did not have the influence of a ]Mothering' figure in their lives this can have also long lasting skill shortages, attitude dysfunction and relational problems.
Generally if a personal had a bad background and was always out with their friends on the street only every going into the home, to eat food or go to bed it comes as no surprise that their ability to submit to authority, self esteem, learned skills, attitudes to life and education will be effected. In many cases it is a dysfunctional family environment or social life of a person that creates making wrong badly informed decisions and events in life that have created inner pain resulting in bad choices and trying many timess to avoid inner pain through substance abuse.
Module 1. The Foundation Level:
Our project would propose to work on a one to one basis as much as possible in a practical home setting teaching basic skills such as cleaning, cooking, food preservation, basic electriacal and plumbing, gardening, cement pointing, carpet fitting, basic wood construction and fitting, general decorating, financial planning to pay bills, writing grocery list and other skills.
The social aspect in this would be training in anger management, time keeping, resolving disputes with neighbours in a peaceful non-violent manner and one to one mentoring. This foundation course we believe will help to fill in the gaps where many former offenders have missed and will improve their positive contribution to the local community.
Learning basic skills for the home and life practically and socially will change thinking patters, improve self esteem and through time when added to other modules will help them think differently about life and the future making sense of who they are and to make sober choices every day.
Module 2. Moving into the Community:
We believe that it is important to give people a second chance and to bring them hope to remain out of jail and to keep them off the drugs that is ruining their lives.
A lot of people who are known former offenders most of the time are labelled in society as somehow being 'No Good, untouchables, jail bird and other labels' which only serve to convince people who are at the bottom that they cannot work their way to the top like anyone else, that they cannot be reformed and change their lives and contribute positively and constructively to society and to their local community to guide others away from the destructive path that they have taken in their past.
When a former offender or a past alcohol or drug addict wakes up in the morning with no option but to watch TV and little prospect to get a REAL job and to learn vocational skills, then is it any wonder with this sort of hopelessness they many times end up involved in crime and going back to jail or they end up back dealing and using drugs to hide the painful reality of life with no purpose.
Going to an employer is hard at the best of times but if you have a complicated past background the general reality is that although many business owners want to believe that they can do something good by giving someone a chance the reality is they don't want trouble in their business and so don't take the risk.
Our 2nd module sets up supervised teams of former offenders and drug users to start by cleaning up Housing Executive / Council Housing areas from rubbish, spray paint, moss and over grown grass, to newly painted railings, power hosing walls, cutting grass and making the area look better. We believe that when the public see these groups making a difference and because they are on the street and supervised making a difference the group can start to build up a positive image with local residents. Even with the permission of residents and under supervision these teams could do a little outside painting for senior or disabled citizens, clearing of grass and moss from walk way, cement pointing, cutting grass and gardening and even repairing fences.
This also increases self esteem and confidence, improves communication skills, develops relationships with community and community associations, improves their skills and teaches other important disciplines such as patience, tolerance, time keeping, mixing with other cultures and faiths in the team and community and learning to work as part of a team.
Module 3. Skills for Work:
On module 1 & 2 students learned skills and some people may be interested to become professionals in that area through a mix of an apprenticeship scheme and learning in main stream colleges now that they learned time keeping, tolerance, patience and how to relate to others, make friends and work in a team and to obey authority.
The areas that we feel are most effective and relational to past modules to be offered as a career are as follows:
1. Interior & Exterior Painting and Decorating working as an apprentice with real contractors.
2. Gardening and landscaping working and training with a contractor or on a farm .
3. Joinery & Carpentry learning a trade via technical college and working as a trainee for existing contractors in the building industry.
4. Electricians and Plumbers working again at technical college even as a mature student over 25 years and gradually working with existing contractors.
5. Catering, Chef and Cooking which would be again a joint placement with an existing restaurant and through technical college.
Once the student has qualified through our scheme then they will be presented with their final certificate stating that they are qualified and certified in their area of profession.
We hope that once students have a proven track record that they will either be successful in holding down a job or will be Self Employed running their own businesses.

I did it and You can do it too!!


Final Module 4. Former Students as Teachers:
Once students have qualified in their chosen field of expertise we desire to hold a weekly social group as a support group to help former students through challenges of life. This would be done through encouraging students in the group to talk about their issues such as struggling not to drink alcohol with the boys at work or take drugs, struggling with relationships or other issues. We would also like to offer this service on a professional counseling basis also to encourage former offenders to not regress back into their old ways.
Once a former student has been clean for at least 5 years and owns their own business we would then encourage them to give another student with the same background to give them a chance if they feel they can handle the challenge both mentally and financially.
We desire to develop a family approach to encourage former offenders and drug users to keep on the right path in life. We would also be encouraging working with community associations, self help groups already existing and spreading word locally about our project and schemes locally to churches, religious organisations and businesses.
If you feel you would like to Donate to this Local Project to Help us make it a reality for those who need a chance you can donate via PayPal above.
Or you can write a cheque made payable to 'Compassion for Pakistan Limited' which is our charity name trading as 'Compassion Group Network' or to 'Skills for Change'.
Rest assured that all funds will be used to run the project!